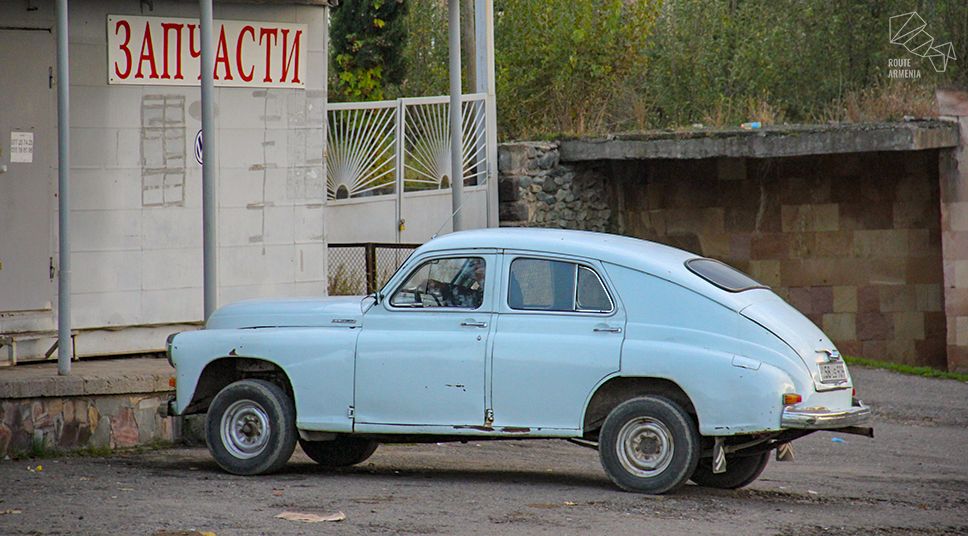 Silk Road of Armenia: A Night in Berdavan
Standing under a lamp post in the middle of the town of Berdavan in the Tavush province of Armenia, we were trying to decide what to do now that we were stuck on the road. Our first day on the Silk Road of Armenia did not go the way we intended. The few locals we met told us it wasn't that safe to be out at night because of the wolves and jackals roaming around in search of food. We weren't all that happy with the possibility of ending up at a dinner party with local wolves, so we desperately needed a new plan.
To our surprise, a car stopped by us not long after. I ran to the driver and asked if he could give us a ride until the intersection where we met the shepherd earlier that day.
"Well, actually, this is a taxi. Where are you going?" asked the driver.
"In fact, just anywhere along the road. We are thinking of pitching our tent somewhere around to spend the night, then in the morning we will continue our road to Alaverdi," I explained. He stared at me, surprised and confused, for a minute.
"Why, brother! Spend a night in a tent? There are wild animals all around. Get in, tonight you'll be my guests, take a rest, and in the morning go wherever you wish," said the man, adding, "But we just moved in, the house is not in the best shape, but we will be happy to host you. My name is Mher, by the way."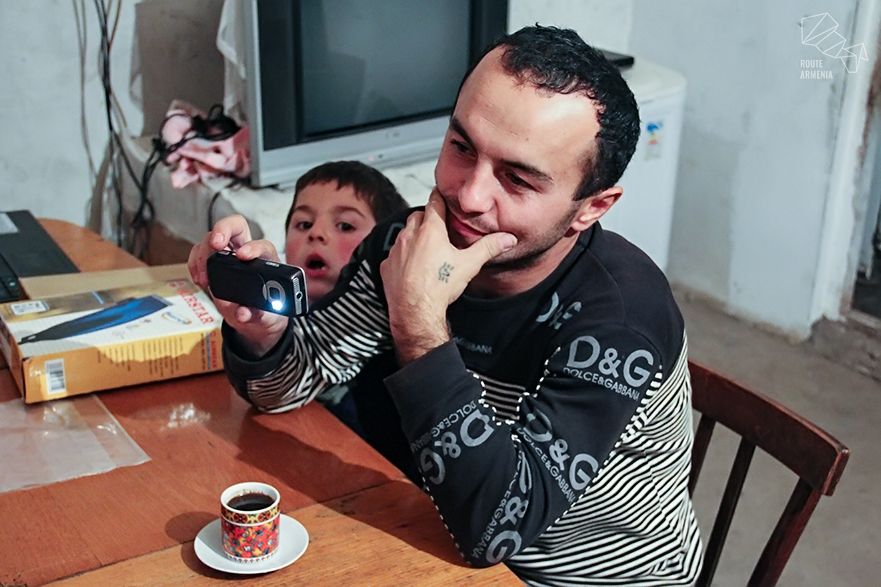 The road to Mher's house took us about 10 minutes. Mher's 8-year-old son named Ashot, who sat next to his dad on the front seat, kept listening to our conversation attentively, casting a suspicious glance at us from time to time. Mher's 12-year-old nephew greeted us at the gates as we arrived. He attacked his uncle with questions: "Who are they? Who are these strangers?"
The house looked old, perhaps, even older than it actually was. We went in, and in the warmth of the living room Mher introduced his wife Manushak, two sons Ashot and Aren, his nephew Arthur and niece Mariam to us. We introduced ourselves to the family. Manushak prepared coffee, and the three of us – Mher, Emée and me – sat around the table to tell our stories.
The unexpected guests didn't seem to disturb the usual flow of their life. Manushak was busy with her daily routine. It was a bathing day for the kids, and while the water was heating up on the stove under which a fluffy cat slept, Mher was cutting the boys' hair using a hair clipper, scissors and a comb.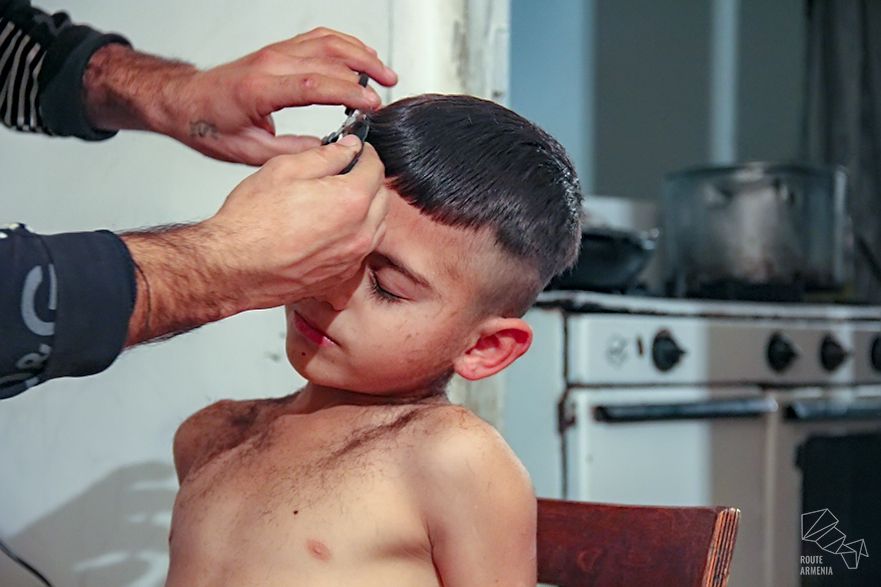 Meanwhile, me and Emée entertained our new friends playing guitar and singing songs. Emée also played some trumpet. Not only the children were interested in this musical instrument shining like gold, but also Mher. He was a clarinet player, and apart from being a cab driver, he also earned living as a wedding musician.
The kids ran around, blew into the trumpet, played guitar and created all sorts of noises. They tried drawing, talking, laughing. They sure were having fun until they were sent to bed. The three of them had to go to school in the morning. The youngest one, Aren, apparently ran out of energy. He fell asleep in Emée's arms.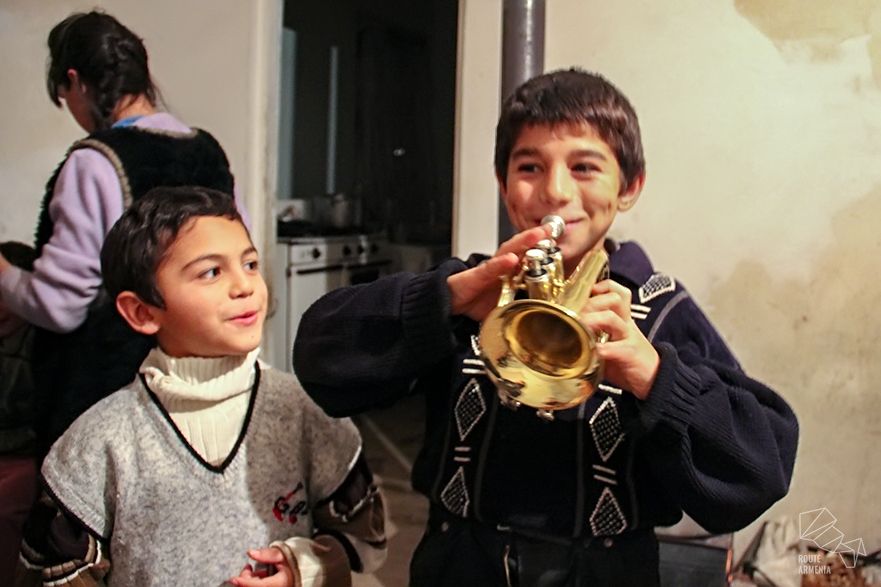 Then there was a delicious dinner, prepared by Mher's wife Manushak. The grey and dirty walls of the living room heard many a story about life that evening – stories of struggle, friendship and separations, of travels and people, and these stories were being interrupted only to raise another glass of homemade wine to say another toast – for meeting each other, for friendship between Armenia and France, for children, and of course for our new friends Mher and Manushak. We were grateful for their kindness, they were happy to have us at their home – a chance to encounter a different life and world. Tired, drunk and happy we soon went to sleep. Manushak had taken out some warm woolen blankets and pillows for us. I fell asleep thinking of what adventures are waiting for us on the Road tomorrow. Somewhere in the nearby hills wolves and jackals howled bothering the calm night.