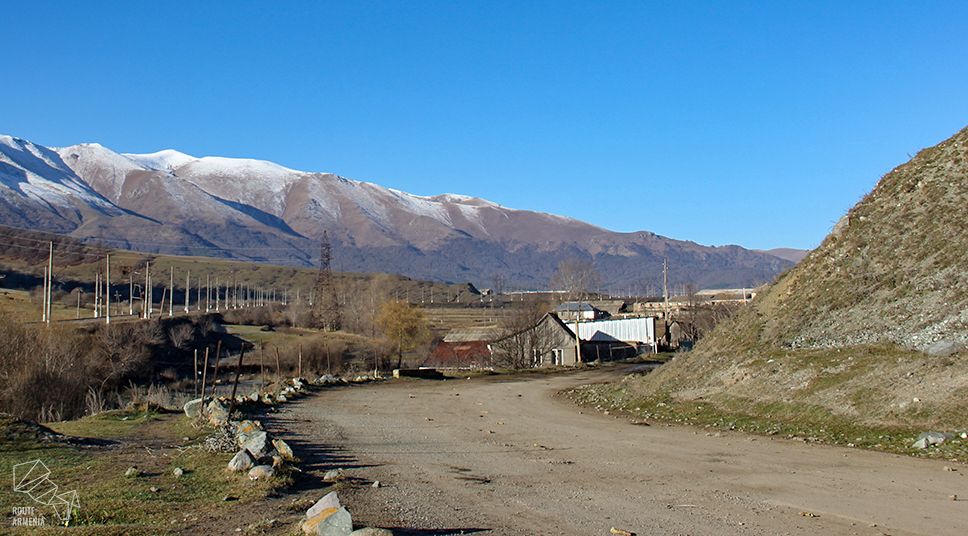 Silk Road of Armenia: A Visit to Dilijan
Sasha appears in the kitchen exactly at 8 o'clock in the morning. He puts the teapot on fire. "We will have breakfast together, then you are free to go wherever you wish," he says and walks out. Emée comes down to the kitchen not long after. She says she was cold during the night. The breakfast is rich – potato soup, honey, jams, cheese, bread. Before we leave, Tania gives us a big piece of cheese for the road. We thank them warmly. The morning of the fourth day of our hitchhiking trip along Armenia's Silk Road is rather cold. The snow on the nearby mountains shines in the sun. We walk our way out of the Russian village in silence.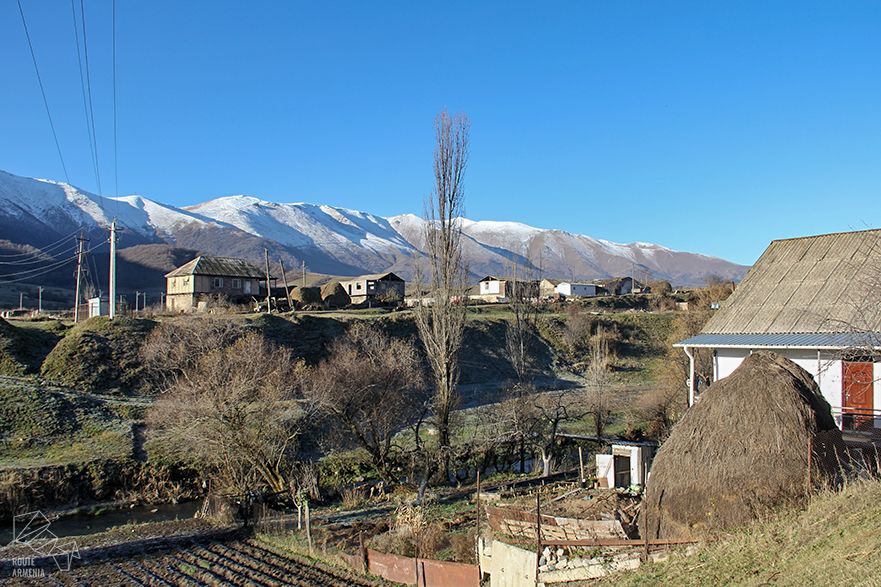 There aren't many cars on the road, but the first ride we get takes us all the way to the town of Dilijan. There are a few places we want to visit around Dilijan, the monasteries of Haghartsin and Goshavank to be precise. But before we decide to charge our phones and cameras in a little cafe by the bus station. Here we also get hot tea and Armenian gata. We then visit a local bed-and-breakfast called "Nina B&B" to pass a hello from my friend Max from New Zealand, who stayed at Nina's place during his trip to Dilijan. We also visit the local Geological Museum and Art Gallery.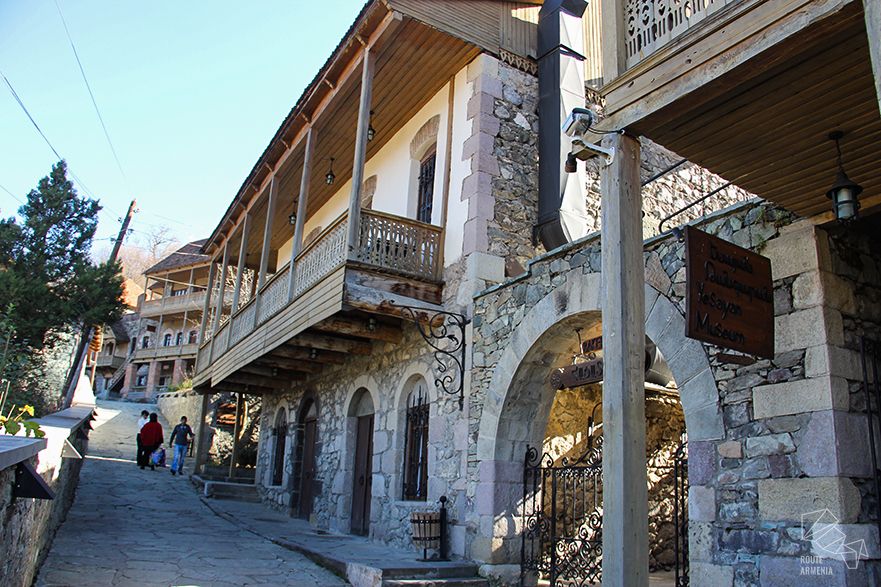 It takes us two easy rides to get to the monastery of Haghartsin. Built between 10th and 14th centuries, the monastery underwent a major renovation recently. Locals say, during his visit to the area Sheikh Sultan bin Mohamed Al-Qasimi, Ruler of Sharjah (UAE) was so much impressed with the monastery that he donated 5 million US dollars for the renovation. We spend about 30 minutes exploring the monastery and then continue our way to the village of Gosh.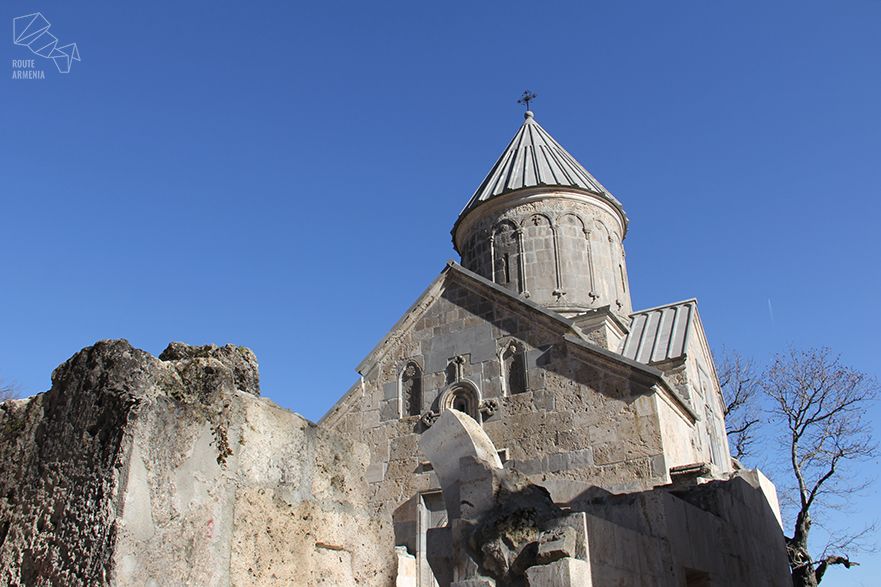 "Here, take these walnuts. They bring luck. They're from that 800-years-old tree outside," an old woman named Zarik gives us a walnut each and takes us on a tour around the little museum behind the Goshavank monastery, once a major religious, cultural and educational center. The monastery was founded in 1188 by famous Armenian scholar, writer and public figure Mkhitar Gosh. An older monastery known as Getik stood here before, but it was destroyed by an earthquake. Zarik briefly introduces the area's history to us, then presents us with another walnut. "Keep one at home, and the other one in your pocket," she says. We explore the Goshavank monastery and its surroundings, enjoying a peaceful afternoon. Goshavank is very crowded usually, but there are no tourists here today.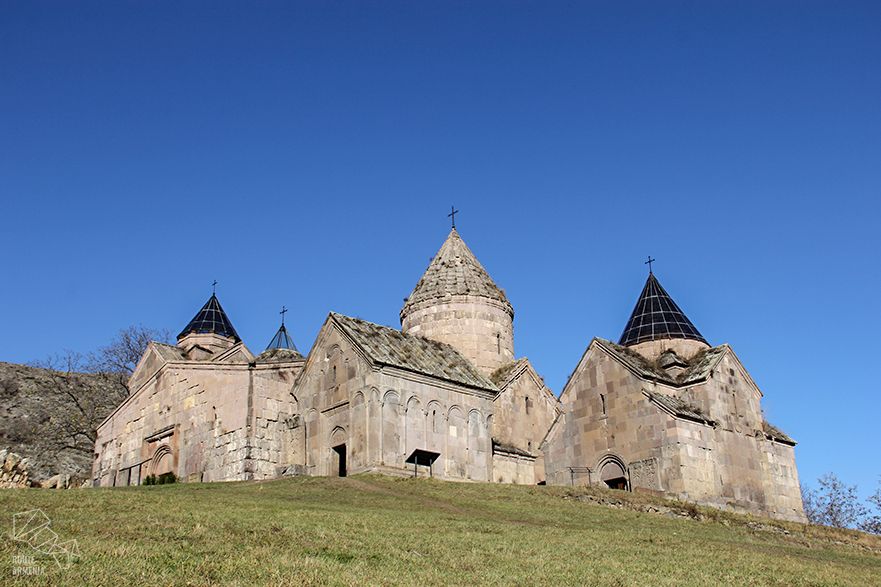 Back in Dilijan, we pick up our backpacks from "Nina B&B" and hit the road again. Our plan for the night is to camp somewhere near the Lake Sevan. Thumbs up, the first car stops. Our driver turns out to be the tour manager of one of the most popular Armenian rock bands – The Bambir. We talk about the band's tour in Ireland, listen to their new recordings, share stories. Tigran offers us a ride to Yerevan, instead we suggest him to spend the night with us by the lake. He rejects, having to go to work the next morning. We exchange contacts and agree to meet each other in Yerevan after me and Emée finish our trip. Tigran drops us off by the Sevan peninsula, and before leaving, he gives us a bottle of homemade pear vodka. "A woman I gave a ride earlier today gave me two bottles of this vodka. Take it, it'll warm you up," he says.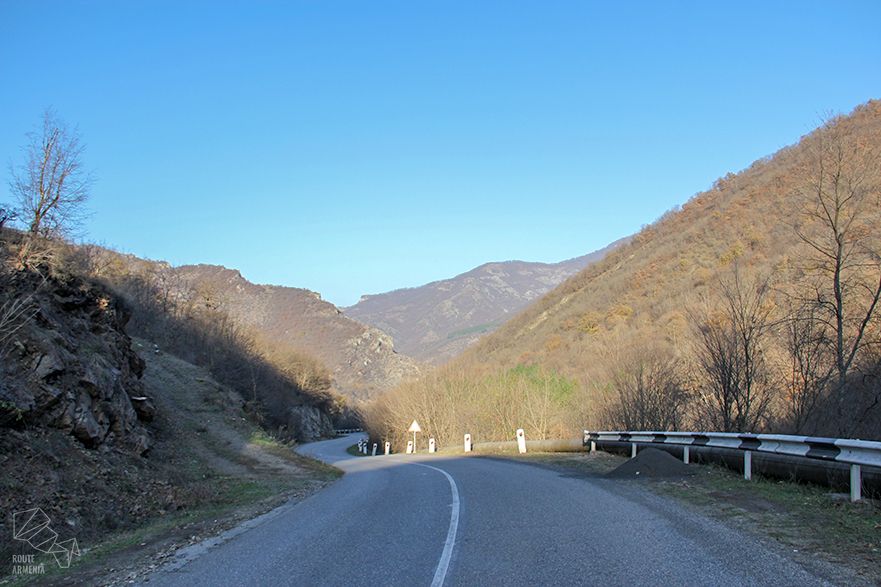 We wander around the peninsula in search of a place to pitch our tent. I suggest us to check out the nearby public beach. A woman, who together with her husband guards the area, tells us we can camp on a terrace of a summer holiday house, now closed. This sounds pretty cool, and we walk off to find the house, following the woman's instructions. The air is cold. We quickly arrange our "sleeping quarters", then take out all the food we have in our backpacks and open the bottle of vodka.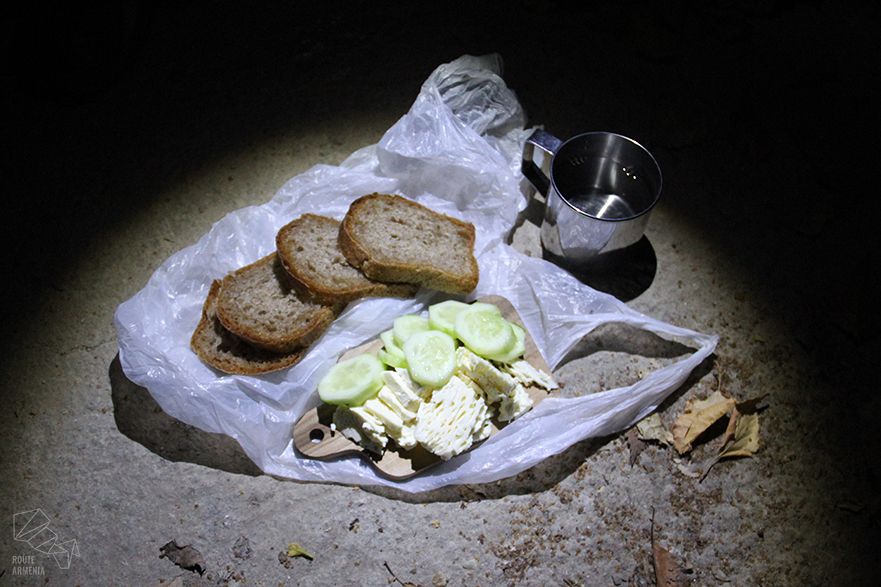 Then we drink. And say toasts. Many of them, in fact. To our health. To Tigran, for without his gift the night by the lake would be boring. We drink to my friend Dima, an experienced traveler, who went missing in the mountains of Chile. We drink to our parents, who patiently wait for us to come back from our journeys and support us despite everything. And of course, we drink to the Road, for the Road is Life.