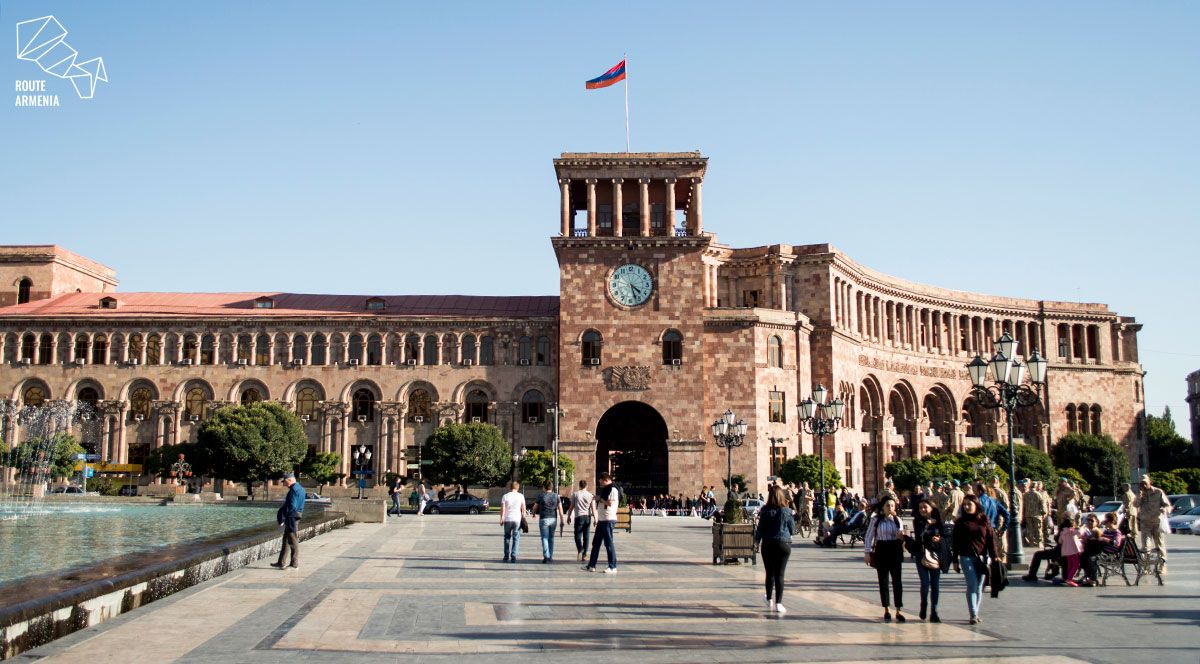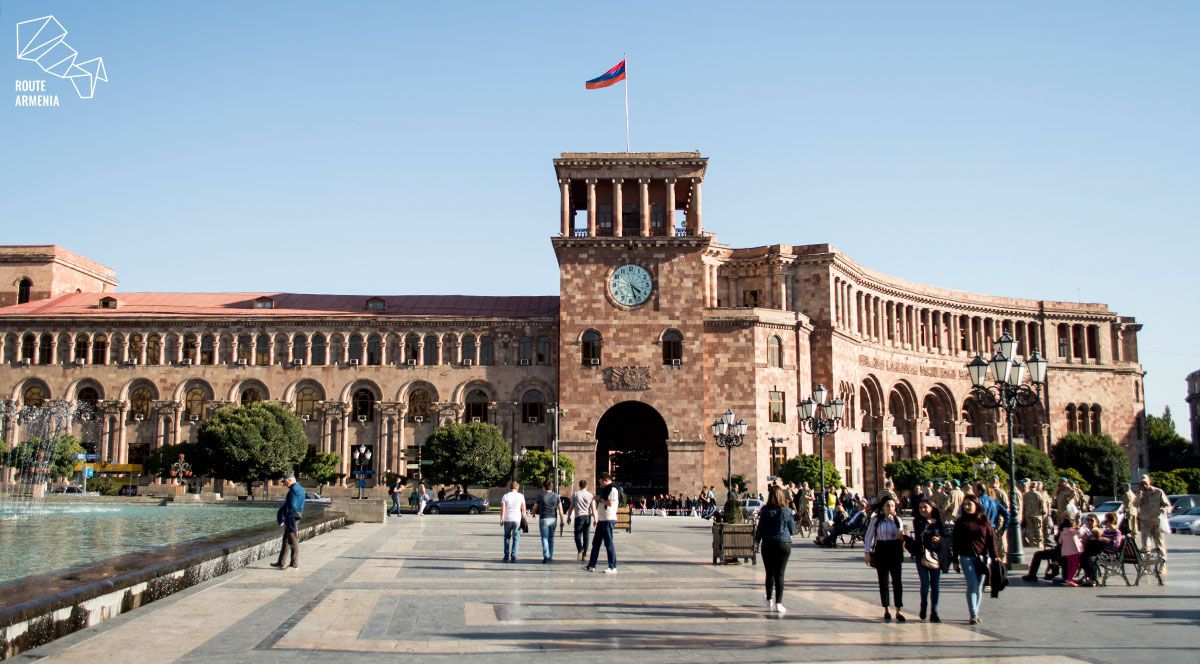 Armenia Visa Information
Armenian visas are issued for a maximum of 120 days with possibility to extend for another 60 days if no other term is defined by international agreements of the Republic of Armenia. Citizens of 63 countries can travel to Armenia without visa. Citizens of another 71 countries can apply for Armenian visa upon arrival. Armenia issues 4 types of visas: a) Visitor visa; b) Official visa; c) Diplomatic visa; d) Transit visa.
Visitor visas are issued to foreigners who intend to enter Armenia for the purposes of tourism, visiting relatives or other persons, business, transportation and other professional interest, medical treatment or other short-term stay. Visitor visas to Armenia are issued for a single entry or for multiple entries with validity of one year. Official visas to Armenia are issued to holders of Official or Service Passports. Diplomatic visas to Armenia are issued to holders of diplomatic passports and for the persons with diplomatic status.
Travelers with transit visa can stay in Armenia for no more than 3 days, with possibility to extend maximum for 4 days. Transit visas are issued for single or multiple entries and are valid for 1 year. Foreigners transiting Armenia by land can obtain transit visas without tickets or visas of a third country. The Ministry of Foreign Affairs of Armenia issues and extends Official and Diplomatic visas, as well as issues e-visas. Visitor and Transit visas are issued and extended by the Passport and Visa Department of the Police of Armenia.
VISA FREE (updated on June 3, 2019)
Citizens of the following countries do not need visa to travel to Armenia and they can stay in the territory of the Republic of Armenia up to 180 days per year:
Albania, Andorra, Argentine, Australia, Austria, Azerbaijan, Belarus, Belgium, Brazil, Bulgaria, China, Croatia, Cyprus, Czech Republic, Denmark, Estonia, Finland, France, Georgia, Germany, Greece, Hong Kong, Hungary, Iceland, Iran, Ireland, Italy, Japan, Kazakhstan, South Korea, Kyrgyzstan, Latvia, Liechtenstein, Lithuania, Luxembourg, Macao, Malta, Moldova, Monaco, Montenegro, Netherlands, New Zealand, Norway, Poland, Portugal, Qatar, Romania, Russia, San Marino, Singapore, Slovak Republic, Slovenia, Spain, Sweden, Switzerland, Tajikistan, Ukraine, United Arab Emirates, United Kingdom, United States of America, Uruguay, Uzbekistan, Vatican.
VISA UPON ARRIVAL (updated on March 3, 2019)
Citizens of the following countries can apply for Armenian visa upon arrival:
Antigua and Barbuda, The Bahamas, Bahrain, Barbados, Belize, Bhutan, Bolivia, Bosnia and Herzegovina, Brunei, Canada, Cambodia, Chile, Colombia, Costa Rica, Cuba, Commonwealth of Dominica, Dominican Republic, Ecuador, El Salvador, Fiji, Grenada, Guatemala, Guyana, Haiti, Honduras, Indonesia, India, Israel, Jordan, Jamaica, Kiribati, North Korea, Kuwait, Laos, Lebanon, Macedonia, Malaysia, Maldives, Malta, Marshal Islands, Mexico, Mongolia, Myanmar, Nauru, Nicaragua, Oman, Palau, Panama, Papua New Guinea, Paraguay, Peru, Philippines, Saint Kitts and Nevis, Saint Lucia, Saint Vincent and the Grenadines, Samoa, Serbia, Solomon Islands, South Africa, Suriname, Taiwan, Thailand, East Timor, Tonga, Trinidad and Tobago, Turkey, Turkmenistan, Tuvalu, Vanuatu, Venezuela.
VISA WITH INVITATION ONLY (updated on March 3, 2019)
Citizens of the following countries can apply for Armenian visa only if they have an invitation from Armenia: Afghanistan, Algeria, Angola, Bangladesh, Benin, Botswana, Burkina Faso, Burundi, Cameroon, Cape Verde, Central African Republic, Chad, Comoros Islands, Congo, Democratic Republic of Congo, Cote d'Ivoire, Djibouti, Egypt, Equatorial Guinea, Eritrea, Ethiopia, Gabon, Gambia, Ghana, Guinea, Guinea-Bissau, Kenya, Lesotho, Liberia, Libya, Madagascar, Malawi, Mali, Mauritania, Mauritius, Morocco, Mozambique, Namibia, Nepal, Niger, Nigeria, Pakistan, Palestine, Saint Helen's Island, Sao Tome and Principe, Saudi Arabia, Senegal, Seychelles, Sierra Leone, Somalia, South Sudan, Sri Lanka, Sudan, Swaziland, Syria, Tanzania, Togo, Tunisia, Uganda, Vietnam, Zambia, Zimbabwe, Yemen.
Please note that Armenian nationals who are citizens of those countries can obtain Armenian visa without invitation and upon arrival.
VISA FEES
Visitor visa for up to 21 days of stay – AMD 3000
Visitor visa for up to 120 days of stay – AMD 15000
Multiple entry visitor visa (for up to 60 days of stay with 6 months validity) – AMD 20000
Multiple entry visitor visa (for up to 120 days of stay with one year validity) – AMD 40000
Official or Diplomatic visa – Free
Single entry transit visa – AMD 10000
Multiple entry transit visa (with one year validity) – AMD 18000
Please note that only 3-day Transit visas and 21/120 days Visitor visas are issued at the border. Visa fees are non-refundable. 1 USD = 480 AMD (as of June 8, 2019).
USEFUL LINKS
Visa Application Form | E-Visa for Armenia | Tours to Armenia
Ministry of Foreign Affairs | Embassies of Armenia | Consulates of Armenia